DAVE EAST: TRIES TO EXPLAIN WHAT BACKPAGE IS… TO CHILDREN, ON 'ARTS & RAPS'
Series "regulars" DJ and Dilan invited
Dave East
to have some fun with paint, and within the first few seconds Dave loses it..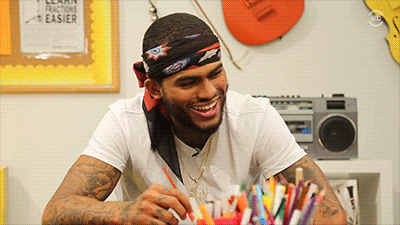 Aside from inquiries about his tattoos, namesake and relationship with
Nas
, East reveals his favorite rapper (
Styles P
), how he maintains his relationship with his daughter
Kairi Chanel
, and other personal topics — like if he's ever wifed a stripper.
Dave also gives one of the kids a temporary tattoo and tries to explain what BackPage is (which clearly isn't the equivalent of Match.com) to a child.
The whole thing can be seen below.